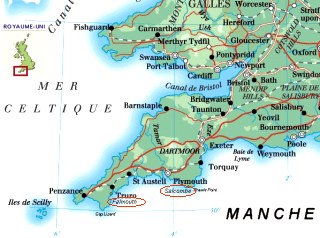 Falmouth is a little harbour in Corwall. It is one of the deepest natural harbour in the world.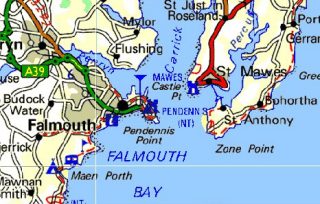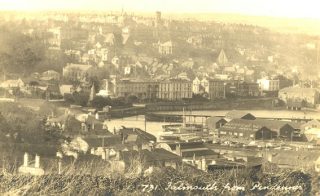 Falmouth c. 1904, Bar Yard & Grove Place

It served as a meeting point for the square-riggers loaded with australian wheat, as accounted by Alan Viliers (cf. Falmouth for Orders).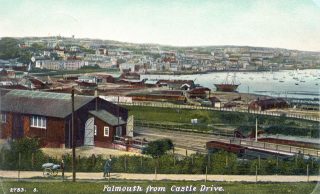 Falmouth from the Castle road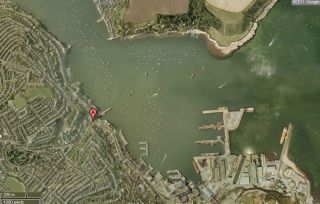 Falmouth Bay




Falmouth Bay



The Pamir put there in 1926, 1932, 1933, 1937, 1939, 1949, 1956 and 1957.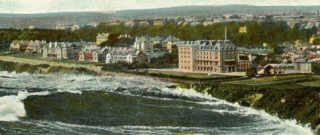 Seaside at Falmouth, 1905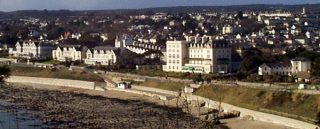 Seaside at Falmouth, nowadays



Green Bank Hotel v. 1912




Green Bank Hotel




Green Bank Hotel in the 50's
© Falmouth Library D-133




Pendennis Head




Custom House Quay c. 1954




Bar Creek Boatyard
© RCPS LHG 122-167




Prince of Wales Pier
© Falmouth Library D-76




Bay Hotel




The new seaside road




The Castle




The Castle




The Place




Church Street




The Harbour, 19/09/01




Prince of Wales Pier in winter
| | |
| --- | --- |
| The Cutty Sark in the Bay circa 1930 | The Harbour |