A princess aboard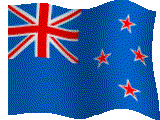 Under New Zealand flag

Entering King George V Dock
23/12/1947 © (1)
Arrived in December 1947 from Wellington, the Pamir was towed to the heart of London.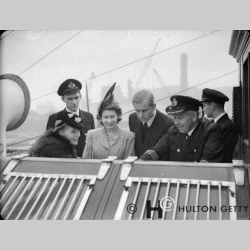 The Princess's visit in 1948
© Hulton Getty N° HN9082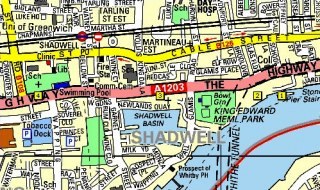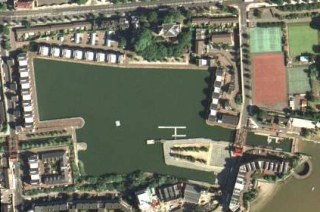 Shadwell Basin, near the Thames

The 3rd of March 1948, the Pamir, moored in Shadwell Basin, was visited by Princess Elizabeth (she was crowned in 1953) and Prince Philip of Edinburgh.



They were welcomed and guided on board by Captain H. S. Collier.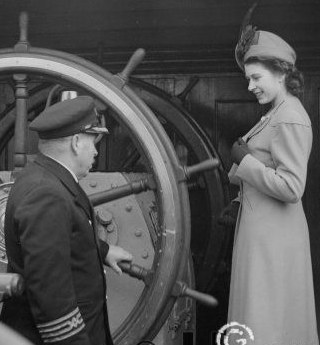 The Captain and the Princess © Hulton Getty N° HN9086



This visit was filmed by the cinematographic news (see reference (2)).

Photos
| | |
| --- | --- |
| St Paul's church, Shadwell, 1948 | St Paul's church, Shadwell, 1948 |
The Pathe Newsreel (2)
Shadwell Basin

Princess Elizabeth and Prince
Philip visit New Zealand ship
Pamir in London Docks.
11/03/1948

Ref. 1422.45, 2433.08 & 158365
The Movietone Newsreel (3)
Shadwell Basin

Princess and Duke
aboard Pamir
11/03/1948

Ref. 49941
References
The Pamir