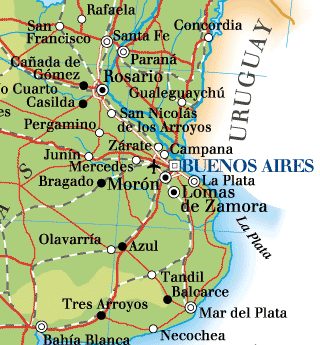 Buenos Aires is the capital of Argentina, upon the Río de la Plata. She hosts almost 3 millions inhabitants (almost 10 with the suburbs).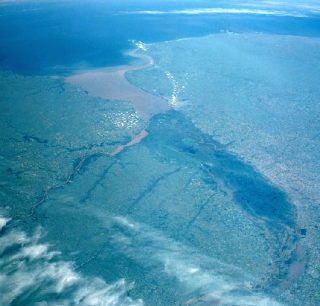 Rio de la Plata



Founded in 1580, capital in 1776 of the vice-kingdom of La Plata, then of the independant Argentina (1816), the city really took off in the second half of the XIXth century, with the development of the Pampa, following the european immigration.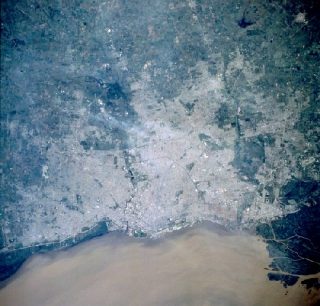 The agglomeration, very wide, is the most densely populated of South america after São Paulo. She groups around one third of the country's population. The harbour function has promoted the development of the industrial activities (electronics, automotive, steel) in addition to the economic, politic and administrative functions of the capital.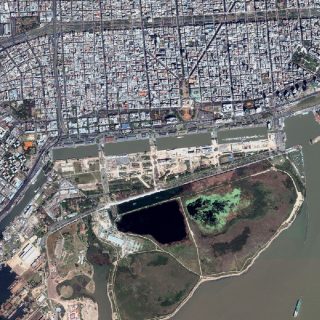 Buenos Aires



Numerous Museums, including the National Museum of Arts.

Between Argentina and Uruguay, the Río de la Plata is the mouth of the Uruguay and the Paranà.


| | |
| --- | --- |
| Rio de la Plata | |


She has a length of 320 km. Her depth varies between 2,5 m near the shores ; 8,0 m beyond 2.300 m of the land and between 15,0 and 20,0 m near her external limit.

The Pamir, under german flag, put there in 1952, 55, 56 et 57.



Centre

El Cabildo

Plaza Libertador General San Martin

Plaza de la República

Casa Rosada, Plaza de Mayo

Teatro Colón

Plaza de Belgrano

Plaza Francia, Recoleta

English Tower

Tango, La Boca

Street toward Republic square

Shops, San Telmo

Café Tortoni

La Boca

Avenue 9 de Julio

Tower Square

Buenos Aires, 1965 © H. Getty HR0730

Victory Square

Buenos Aires, 1965 © H. Getty JM2634

The Harbour (Ref.)