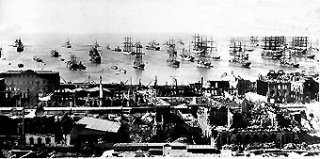 Since the last century Valparaíso stayed at the edge of the progress: installation of the first telephonic line, of one of the firsts railways of the country and foundation of the newspaper "El Mercurio".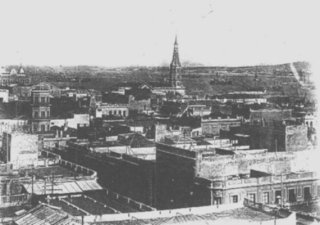 The first harbor of the nation provides a great variety of pleasant and picturesque places, squares, quarters, lanes, beaches, avenues...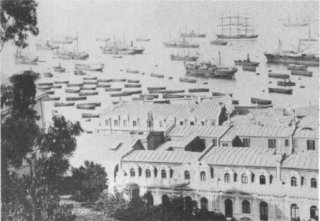 Valparaíso, which kept its traditions, is an inexhaustible source of inspiration for the artists.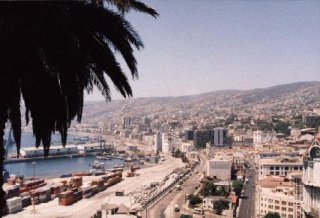 Valparaíso went from the sea... or from a magical wind. One say that nobody can give her founding date.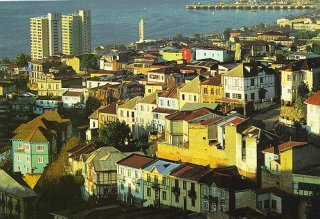 During the colonization, Valparaíso saw coming adventurer, soldiers, monks and the first liberal books that prepared the independence.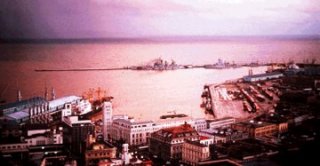 She then became the first harbor of the Pacific ocean. In the middle of the 19 th century sho looked like the California due to the strangers, representatives of the maritime companies, and the gold prospectors. Creoles, english, spanish, german and others made Valparaíso a really cosmopolitan place.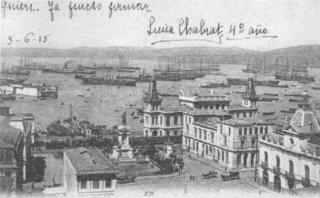 1915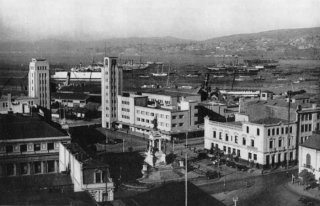 1944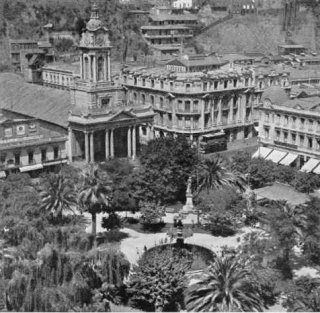 Victory square

Her capricious architecture is visible through the name of her quarters: Barón, Cordillera, Alegre, Playa Ancha, Los Placeres.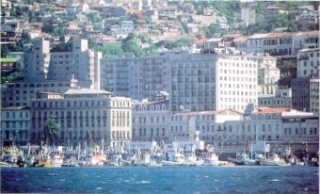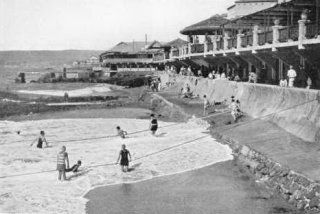 In the plain, the Matriz church, the Victory square, the harbor, the customs house and the legendary chinese quarter are the maritime heart of the Pacific capitale; high place of legendary captains, winners of the Cape Horn.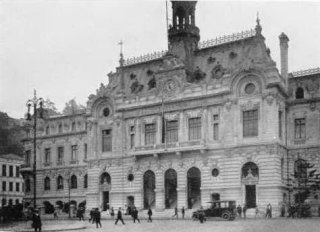 Governor's palace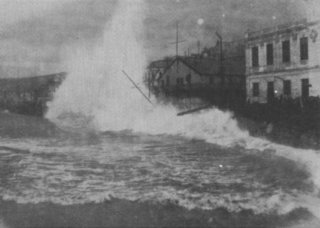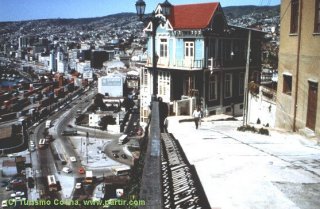 In her graveyards sleep true seamen and seamen on the paper, dutch captains, architects and singers, heroes and anonymous, poets and girls...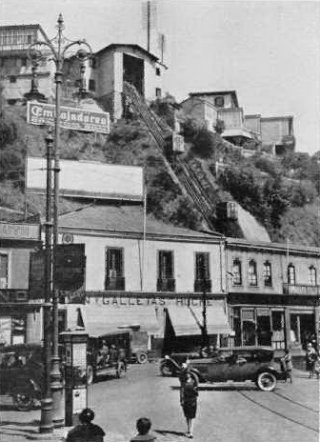 Valparaíso has a dangerous magic... one says that some days, under a special wind, one can fall in love with a lift, a beach, a bar...



The Prat monument, capitain of the Esmeralda (ex Huascar),
killed at the 1870 battle of Iquique against the Peru



One speaks about an engineer who, without any apparent reason, in the middle of a business trip, bought a bar and since then stays here, talking between the tables...