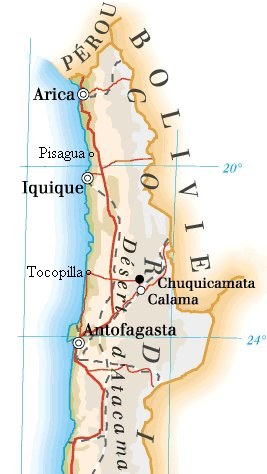 Antofagasta was also used as a loading port for the chilean nitrate.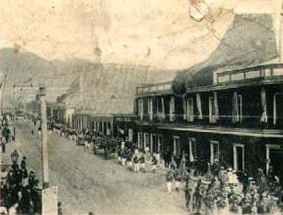 Antofagasta in 1904



Capital of the North province (218.800 inhabitants in 1990), she has been founded by the chileans in 1870 to exploit the nitrates of the Atacama desert, then she came under the bolivian administration.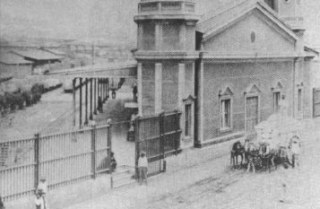 The station



Her occupation by the bolivian troops started the Pacific war in 1879. After the war, the city returned under chilean administration.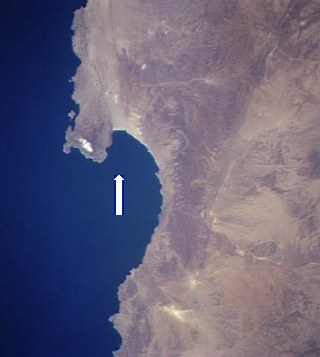 She depended on the mining exports (nitrate and copper) but she also developped foundries and steel works.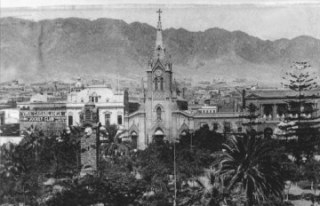 Antofagasta in 1930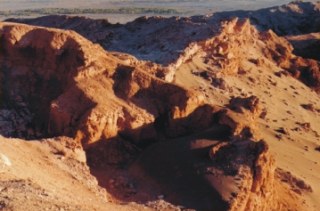 Backed on the desert hills, she has a sweet but very dry climat, the water is extracted from the San Pedro river... 451 km away.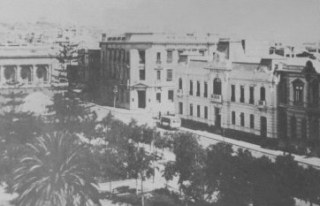 Plaza Colón in 1930



The North University is established there since 1956. The city is served by the Pan-American motorway.

It seems that the Pamir made a stop over there, probably in 1929, en route for Iquique.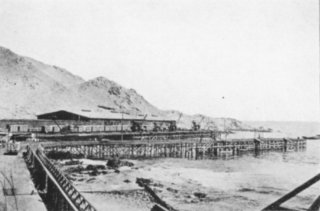 Nitrate loading warf at the beginning of the century