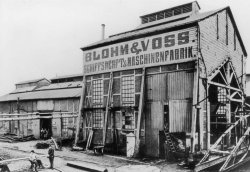 The Pamir was built at the Blohm & Voss shipyard in Hamburg (N° 180), launched july the 29th 1905 at 3 o'clock in the afternoon and commissioned wednesday the 18 october 1905.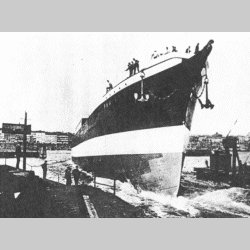 She was the third of a serie of eight steel sister ships built between 1903 and 1926 for Ferdinand Laeisz (signal RNVFI). She was rigged as a four-masted barque with royals over double top-gallants.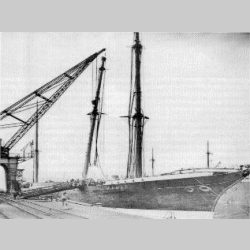 The Pamir sailed on the south american nitrate trade until 1914 where she stayed at Santa Cruz de la Palma (Canary Islands).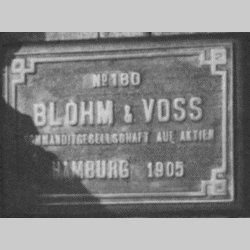 During her maiden voyage, started 31 october 1905, she took 70 days for going from Lizard Point to Valparaíso. She took 64 days in 1906.

In 1920, she was handed over to Italy as war compensation but was bought back £ 7000 by Laeisz in 1924 (signal RDWC).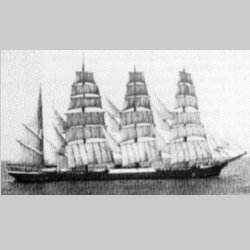 In 1927 she took 68 days to go from Lizard Point to Valparaíso.



Blohm & Voss - 1910

One of her remarkable attributes was, compared to other square riggers, her sailing capabilites. Close to the wind she reached her maximum speed of 13.5 knots provided the waves were not too high. This was probably caused by her slightly fuller stern sections.